Hi! Amore, here!
We've been working hard trying to figure out what our new logo was going to be, and after hours of discussion, we have finally settled on something!
If you haven't bought a copy of Come as Yourself: Volume One, you may not have seen it yet.
So, here it is:
Why did we pick a clownfish? For three reasons:
Everyone loves Finding Nemo (this is not a real reason, but I like Finding Nemo, and I've yet to find someone who doesn't like Finding Nemo).
Clownfish are orange, which is perfect because we like blue (orange and blue are complementary colours)!
And finally, the main reason: Clownfish should definitely be an LGBT+ mascot, Clownfish are born intersex – they're not defined by binary gender until they need to mate, they will later change to a binary to do so. Which I think is kinda cool! But the plot of Finding Nemo, according to the reality, was really wrong…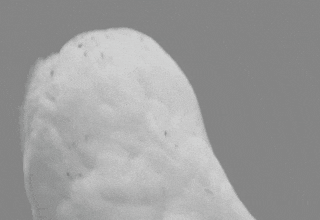 So, what do you think about our new fishy logo? What do you think we should call them?
Let us know via the comments below, Facebook, Twitter, or Instagram!
Written by Amore Kasey
Haven't purchased your copy of Come as Yourself: Volume One?
Buy a copy now!